Vegetarian Post-Workout Meals: 14 Awesome Recipe Ideas

By Team Muscletrail
10 September, 2022
Being vegetarian is hard, we have limited sources of protein to maintain our muscle mass and stay fit. Well, there is a positive side to it too, and it is that vegetarians have figured out which post-workout meals are the best for muscle recovery and growth following a hard rock workout.
There is no questioning the fact that the post-workout meal is undoubtedly the most important and significant meal that is required by our body. As the muscles are broken down, the glycogen levels in our body are down, and they are in dire need of recovery from strength training. With all the sweat we shed during our workout session, our energy levels deplete, and hence, carbohydrates along with the preferred amount of protein helps in replenishing our energy bars.
Along with protein and carbohydrates, our body needs something that can assist in fighting the inflammation caused by the tearing of muscles. That's where the requirement for antioxidants and omega-3 fatty acids arises. Here, in this article, Muscle Trail has brought you a list of 14 fantastic recipes that you can try to do a delicious experiment with your post-workout meal.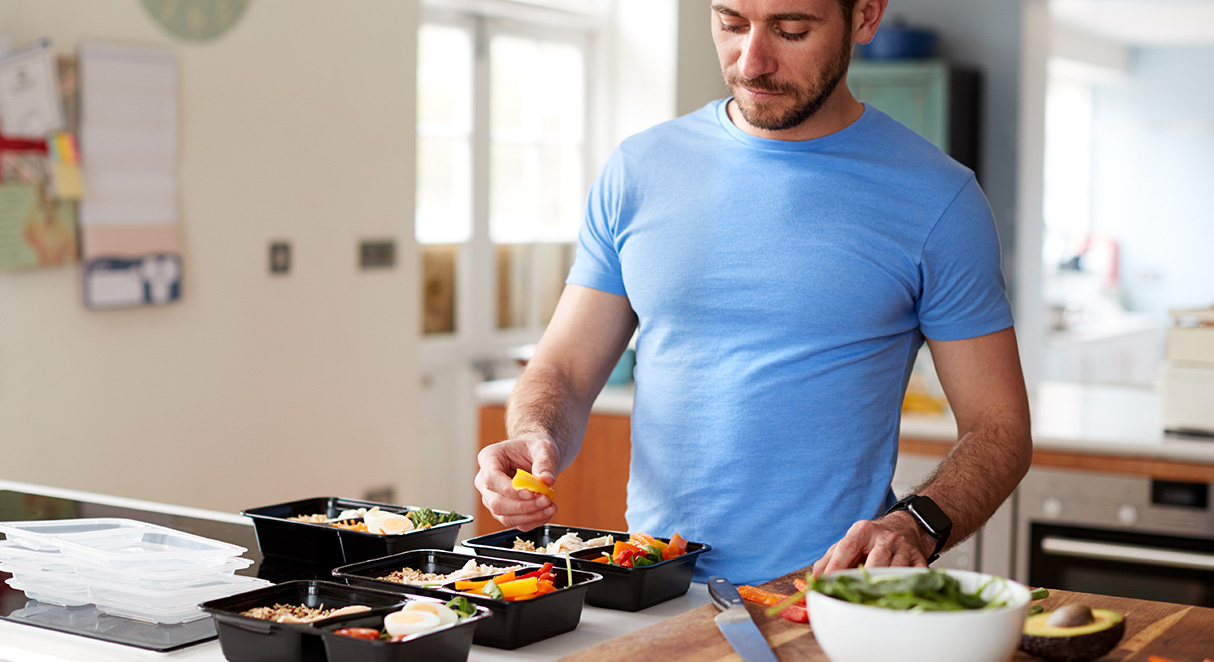 Best 14 Post-Workout Meals
Chocolate Milk
Who is going to say no to a glass full of the combination of chocolate and milk? No one! Sometimes after a workout, you don't really feel like going to jump on hard meals and upset your stomach's mood even more. That's where this delicious meal comes into play. A drink that is made up in a ratio representing carbs to protein, 3:1, and is probably the easiest to make in the list of foods.
Oatmeal
Yes, oatmeal is not bound to become your morning breakfast only, it has a great nutritional profile which makes it capable of being listed among the top meals to consume post-workout. Oatmeal is a bit heavy after a workout, so it might not be suitable to have for someone who feels bloated after a heavy meal. This meal has carbohydrates and protein in a ratio of approximately 5:1.
Chia Seeds with Mango
Chia seeds are probably the tiniest source of protein, but undeniably, they are packed with ample amounts of protein, and apart from it, they provide us with healthy fats with the majority being omega-3 fatty acids. With anti-inflammatory properties and the goodness of mango, chia seeds are certainly a significant post-workout meal to have.
Apple Lentils Salad
An apple a day, keeps the doctor away, yes we all have heard that, but what's new is, apples, when mixed with the goodness of lentils, form a delicious post-workout meal. Lentils are an extremely rich source of protein and when mixed with apples, their tastes get amazing.
Tofu and Scramble
Tofu is an extremely good source of protein and when mixed with the vegetables of your choice, it makes up a delicious and healthy post-workout meal. This meal will be providing you with essential nutrients and will be your tasty, easy-to-make after-workout snack. Tofu, being a decent source of plant-based protein consists of all the essential amino acids, 9, to be precise, and is proven effective in curing muscle breakdown. Mix it up with butter to add some fats to your meal.
Lentil Spinach Soup
Lentils, as we already discussed, are a great source of protein in itself, and when we combine them with the powerhouse of minerals and vitamins, spinach, it becomes a nutrition-packed meal to be consumed for your workout. Mix it with some tomatoes and cucumbers to increase the goodness and flavor of the meal.
Smoothies
The smooth-going, full of flavor, and creamy textured smoothies are some of the best things that you can have after a heavy workout. The coldness and refreshment of fruits with the ample amount of protein obtained from milk or yogurt make a healthy smoothie all set to be taken after your workout. You can also top your smoothies with dry fruits for added inti-inflammation agents and healthy fats.
Apple/Banana and Peanut Butter
What do our muscles need after a heavy, rough, and killing workout? Well, they definitely crave for carbohydrates, healthy fats, and a glass full of Muscle Trail Protein Shake, to fulfill the requirements of the broken muscles. Be it a banana or an apple, they are rich in carbohydrates, and when we add peanut butter either one or both of them, it becomes an amalgamation of carbohydrates, protein, and energy. Experiment with this recipe with different nuts and flavors, and enrich the experience of having your post-workout meal.
Whey Protein and Chocolate Protein Shake
Undoubtedly the best combination to offer to an athlete looking forward to having his/her post-workout meal. Choose from the different flavors offered by Muscle Trail in the Whey Protein category and mix it with a glass of water and your preferred chocolate. With the added carbohydrates and fats obtained from the chocolate and high-quality protein and taste reaped from the Muscle Trail Whey Protein, this recipe is surely a muscle healer and builder.
Cherry and Oats
Mix cherries with the goodness of Oats and enjoy a healthy and full post-workout meal. This meal has carbohydrates and protein in the ratio of 4:1, which makes it even easier to consume when you don't feel like eating for the next 2 hours approximately. The presence of cocoa powder in this meal ensures that the burning sensation of muscles is taken care of by the anti-inflammatory properties of cocoa powder. Feeling soared after a heavy workout, this is your go-to meal to consume and get relaxed.
Fruits With Cottage Cheese
Now we are not going to interfere here with your choice of fruits to be added to your post-workout meal but make sure it has enough carbohydrates to spike your insulin levels and create an environment that leads to muscle growth. Even a half-filled cup of cottage cheese consists of around 14g of protein which is quite significant. This makes it a perfect combination of carbohydrates, proteins, and multi vitamins while maintaining the taste of the meal.
Chickpeas
We tell you this in almost every single post, but we are bound to do so. Chickpeas are rich in carbohydrates and proteins. In fact, chickpeas have a decent balance of carbohydrates and protein which ultimately makes them an ideal food consumed for the recovery and growth of muscles. Even after consuming not much quantity of chickpeas, you will get around 30 grams of carbohydrates and nearly 10 grams of protein. Have them as you wish, you can even roast them to then make them ready to have oregano or other seasonings sprinkled over them.
Greek Yogurt and Cereal
It's a fact, green yogurt has increased levels of protein as compared to traditional yogurt. Greek yogurt possesses near 15-20 grams of protein in every 6-ounce serving, which is quite notable. You can have your greek yogurt paired with the cereal of your choice. However, we would like to suggest you have your greek yogurt with whole-grain cereal to add up to your post-workout meal. Apart from getting adequate amounts of protein, you are also getting carbohydrates that will spike your insulin levels and will ultimately lead to enhanced muscle recovery and growth.
Bread Toast, Peanut Butter, and Salad
Whole-grain bread is what we are talking about here, as it is healthy and provides carbohydrates. With peanut butter, we are getting a significant amount of protein and delicious flavor while salad on the other hand will be flooding you with essential nutrients and anti-inflammatory agents to help relax your soaring muscles. Top up it up with your favorite seasonings and enjoy this post-workout meal with one glass of Muscle Trail Whey Protein if you want to satisfy your appetite.
Gain Muscles With Muscle Trail
We provide you with the two things extremely desired by the muscles of your body. The first is the knowledge of nutrition that the muscles of your body require, and the second is the Muscle Trail line of products that helps in muscle recovery and growth. Back up your post-workout meal with the Muscle Trail Whey Protein and extract the best out of your hard workout and heavy lifting at the gym.
Here, you will find all the information surrounding physical fitness and wellness while being on a platform where you can choose from the best-in-quality muscle-building and weight-losing products. Eating well, working hard, and taking proper rest and nutrition, are the best friends of a growing muscle.