Amazing Benefits of Hypertrophy Training

By Team Muscletrail
04 November, 2022
Hypertrophy training is an effective way to increase muscle size. Staying consistent with this exercise results in the increase of muscle cells that promote muscle growth. This gives you big, bulky muscles. Hypertrophy training is part of the weightlifting vocabulary which refers to training with weights with a motive to get bulkier. You can build muscle mass for aesthetics, better health, or both. Weightlifters and bodybuilders use this exercise to build great muscle.
Hypertrophy training is basically a resistance training program that places muscles under tension to cause muscle tears, that eventually grow in size and strength. This type of exercise helps make muscles look a particular way - buldging, bulky. The training involves multiple reps of weightlifting exercises, so the training volume is high. The training also requires you to rest more frequently during the exercise in between sets. This gives the muscles the time to recover from the shock of moving heavy weights.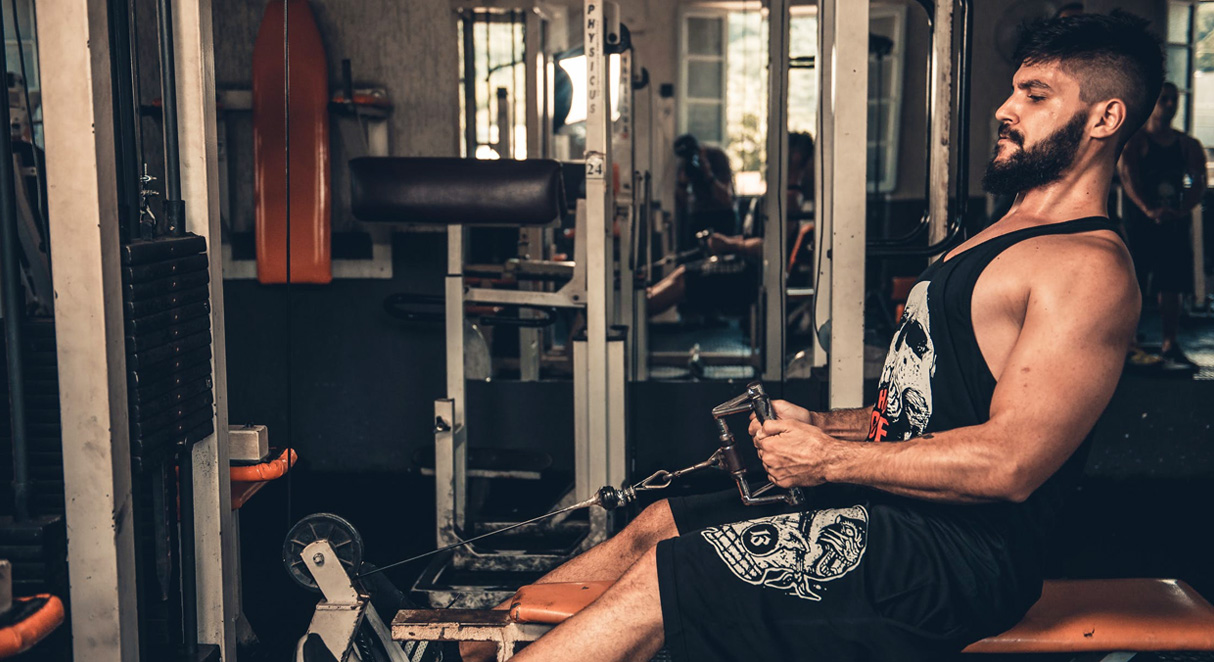 Here's How Hypertrophy Training Works
Due to the weights used in hypertrophy exercises, your muscles get under metabolic stress, which causes a tear in them at the cellular level. This muscle damage then heals gradually through protein synthesis and more muscle fibers get added to make the muscle grow in size. You can stimulate hypertrophic gains by lifting more and more weight gradually but steadily. What this means is that your muscles will have the potential to grow on and on as they get used to enduring more and more weight and get stronger and stronger.
So this is how hypertrophy training works but what is the benefit of this exercise? Why do people perform hypertrophy training so widely and religiously? Here's why –
Benefits of Hypertrophy Training
Listed below are some things hypertrophy training will help you achieve:
Get that Professional Bodybuilder Look
If you are serious about your bodybuilding aesthetics, incorporating hypertrophy training in your fitness regime will help you get those sculpted muscles. People who value a very specific body composition will benefit from hypertrophy training as you will be focusing on specific parts of your body to work on them, one at a time. Working on specific areas with weights will help you fill out the areas in your body to help you achieve that carefully sculpted look.
You Get Stronger
You will not only be gaining muscle in size but will also get stronger with hypertrophy training. Through repeated muscle tearing and gain, your muscles will become more resilient and strong to endure even heavy weights. Weight training helps you get stronger gradually. As you progress day by day wihile exercising, you will begin noticing the difference hypertrophic training brings in.
Fat Reduction through Hypertrophy Training
Hypertrophy training can help in very specific fat reduction through exercise. As muscles burn more calories at rest, the pace of fat loss can ecxeed when you have bigger muscles. While you will work harder for overall weightloss, hypertrophic training can help you lose fat from your lower body quicker. It all really depends on what are you choose to focus and work on.
Conlusion
If you're dreaming of getting a big, bulky body, hypertrophic training can help get you there. Remember that exercise and training are only a part of the routine that you should follow to get your dream body. It will require equal amounts of dedication, nutrition, in addition to your training to help you build a strong and reliable body. That being said, it cannot be denied that hypertrophic exercises have big benefits for growing muscles.